Offres d'emploi
OPERATIONS MANAGER FR/EN (H/F/X) - Herstal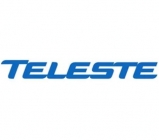 Our customer, Teleste Belgium, is the distribution centre in Herstal of the Teleste Corporation. This warehouse is serving as the main hub for the European distribution of Passive & Indoor products and as a local distribution centre to serve the Belgian Market.
To ensure the proper functioning of the Belgian Hub, Teleste joins its strengths to proselect in the research of an:
OPERATIONS MANAGER FR/EN (M/F/X)
Teleste Group has its headquarters in Finland and manufacturing sites both in Finland and in China. They are world widely present and employ more than 1500 people.
They offer a well-integrated and service-minded product portfolio that makes it possible to build and run better networks, and highly operative video security and information systems.
More information: https://www.teleste.com/
Votre défi :
Manage, lead and federate!
Reporting directly to the Head of Operations Manager in Finland, the focus of your position is to manage the operational activities of the hub.
To do so, your responsibilities are:
To lead and supervise a team of 15 to 20 people (white and blue collars) ;
To ensure the human cohesion and development of Teleste's talents ;
To manage and plan logistic activities ;
To adapt the Teleste processes to local environment for receiving, warehousing, picking, packing and shipping ;
To design and run quality control processes for both goods in inspection and the abovementioned processes ;
To monitor the capacity management and KPI's ;
To manage the Customer Service activities for local customers ;
To manage the After Sales Service which repairs a limited number of products.
You travel frequently to Finland to liaise with the Team of Operations Manager and your Manager, about 20% of your time.
Vos Talents :
A true leader!
You hold a Master's Degree preferably in logistics or any relevant focus and at least 3 years of experience in people management, in a distribution centre.
You are an inspiring leader, a results driven coach that will ensure the well-being as well as the performances of the Hub.
You work toward a multiskilled team to ensure flexibility, entrepreneurial spirit, proactivity and a strong and involved customer orientation.
You are experienced in Quality processes and business strategies.
You are agile and have strong communication and organization skills.
You are fluent in French and English, Dutch is a plus.
An experience in the field is a plus.
Notre offre :
Teleste is offering you the benefits of an international, dynamic and professional company with the possibility of travel. They are also offering you a permanent contract and a salary matching your skills, with fringe benefits.
This opening is exclusive to proselect. Interested applicants are invited to apply via the www.proselect.be website or send their application to the address l.medard@proselect.be
Your application will be processed quickly and confidentially.
Informations complémentaires :
Lucy Médard
Consultante RH
l.medard@proselect.be
Tél : +32 19 54 46 55
pro
select
Rue du Village, 9
B-4347 Fexhe-le-Haut-Clocher
operations manager, directeur, general manager, responsable général,
«
Retour